posted on 30 Mar 2015 20:21 by trishaarguelles
Overview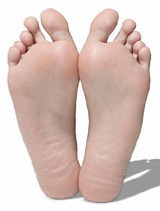 Bunions are a common problem that most people experience as a bony protuberance at the base of the big toe. A bunion, however, is more complicated than simply a bump on the foot. When a patient has a bunion, the big toe angles in towards the other toes, a condition called hallux valgus. Bunions are most common in women. The skin over your big toe may be red and tender. Wearing any type of shoe may be painful. This joint flexes with every step you take. Your big toe may angle toward your second toe, or even move all the way under it. The skin on the bottom of your foot may become thicker and painful. Pressure from your big toe may force your second toe out of alignment, sometimes overlapping your third toe. If this condition gets severe, it may be difficult to walk. Your pain may become chronic and you may develop arthritis. Bunions tend to get progressively worse over time without treatment.
Causes
There is some debate about the main cause of foot bunion pain, but they tend to fall into 2 categories. Genetics. There is a definite genetic link, meaning that if someone in your family suffers from a hallux abducto valgus, there is a high chance that you will too, although this is not always the case. It may be due to an abnormal foot position such as flat feet, or a medical condition such as hypermobility (where your joints are overly flexible) or arthritis (e.g. rheumatoid arthritis or gout). Regularly wearing high heels with a pointed toe puts you at high risk for developing foot bunions. Ill-Fitting Footwear. Poorly fitting shoes are thought to be the other common cause of foot bunion pain. Frequent wear of tight fitting shoes or high heels places excessive pressure on the big toe pushing it into the classic hallux abducto valgus position.
Symptoms
Patients with bunions will often display pain over the prominent bump on the inside of their forefoot (the medial eminence?). However, they may also have pain under the ball of the foot (under the area near the base of the second toe). Symptoms can vary in severity from none at all to severe discomfort aggravated by standing and walking. There is no direct correlation between the size of the bunion and the patient?s symptoms. Some patients with severe bunion deformities have minimal symptoms, while patients with mild bunion deformities may have significant symptoms. Symptoms are often exacerbated by restrictive shoe wear, particularly shoes with a narrow toe box or an uncomfortable, stiff, restraining upper.
Diagnosis
The doctor considers a bunion as a possible diagnosis when noting the symptoms described above. The anatomy of the foot, including joint and foot function, is assessed during the examination. Radiographs (X-ray films) of the foot can be helpful to determine the integrity of the joints of the foot and to screen for underlying conditions, such as arthritis or gout. X-ray films are an excellent method of calculating the alignment of the toes when taken in a standing position.
Non Surgical Treatment
Somtimes observation of the bunion is all that?s needed. A periodic exam and x-ray can determine if your bunion deformity is advancing. Measures can then be taken to reduce the possibility of permanent damage to your joint. In many cases, however, some type of treatment is needed. Conservative treatments may help reduce the pain of a bunion. These options include changes in shoe-wear. Wearing the right kind of shoes is very important. Choose shoes with a large toe box and avoid narrow high heeled shoes which may aggravate the condition. Padding. Pads can be placed over the area to reduce shoe pressure. Medication. Nonsteroidal anti-inflammatory drugs may help reduce inflammation and reduce pain. Injection therapy. Injection of steroid medication may be used to treat inflammation that causes pain and swelling especially if a fluid filled sac has developed about the joint. Orthotic shoe inserts. By controlling the faulty mechanical forces the foot may be stabilized so that the bunion becomes asymptomatic.
Surgical Treatment
If nonsurgical treatment fails, you may want to consider surgery. Many studies have found that 85 to 90 percent of patients who undergo bunion surgery are satisfied with the results. Reasons that you may benefit from bunion surgery commonly include severe foot pain that limits your everyday activities, including walking and wearing reasonable shoes. You may find it hard to walk more than a few blocks (even in athletic shoes) without significant pain. Chronic big toe inflammation and swelling that doesn't improve with rest or medications. Toe deformity-a drifting in of your big toe toward the small toes. Toe stiffness-inability to bend and straighten your toe. Failure to obtain pain relief from nonsteroidal anti-inflammatory drugs. Their effectiveness in controlling toe pain varies greatly from person to person. Failure to substantially improve with other treatments such as a change in shoes and anti-inflammatory medication. As you explore bunion surgery, be aware that so-called "simple" or "minimal" surgical procedures are often inadequate "quick fixes" that can do more harm than good. And beware of unrealistic claims that surgery can give you a "perfect" foot. The goal of surgery is to relieve as much pain, and correct as much deformity as is realistically possible. It is not meant to be cosmetic.
Prevention
Bunions often become painful if they are allowed to progress. But not all bunions progress. Many bunion problems can be managed without surgery. In general, bunions that are not painful do not need surgical correction. For this reason, orthopaedic surgeons do not recommend ?preventive? surgery for bunions that do not hurt, with proper preventive care, they may never become a problem.